How To Surprise Mom This Mother's Day With A Gift She Doesn't Already Have - Guaranteed!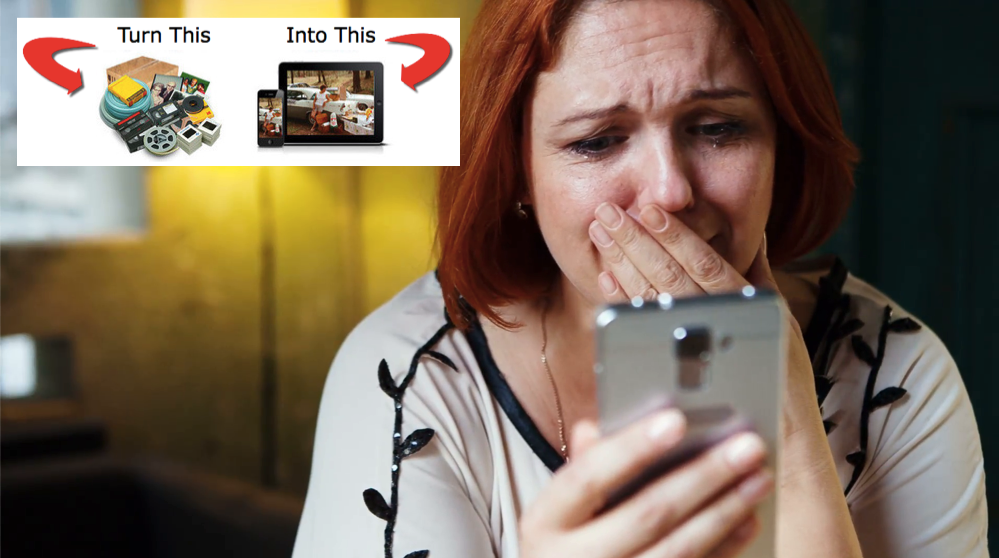 Affordable new service gives mom a gift of a lifetime (and preserves what she cherishes most – a lifetime of memories)!
---
Does your mom already have everything (so it seems)? Does it get harder to shop for her on Mother's Day with each passing year? Want to get her something incredibly unique and original this year? Something that will blow her away? Something she's definitely not expecting (for a change)?
Then this new find is exactly what you've been looking for!
It's guaranteed to put a smile on your mom's face from ear-to-ear! And don't be surprised if there's a few laughs, tears of joy, and some goosebumps as everyone gathers to experience your gift.
What Is It?
It's called iMemories. It's an amazing company that transfers old home movies, photos, and film into ultra-high quality digital and DVD.

THIS is more than a gift. It's a small way of saying, "Mom, thank you for everything you've given and done for our family!"
I mean, is there anything more important to mom than creating a life filled with family, friends, love and laughter? No! But what's the next best thing? It's the ability to relive all of those special moments, frozen in time on video, film and photos.
And now giving mom the ability to easily and instantly relive and share those memories is easier and more affordable than you think!
Watch this video to see how easy it is…
iMemories Has Been Featured In…

How Does It Work?
Easy and completely hassle-free. Here's all you do…
Step 1: Order their SafeShipt Kit, which is a crush-proof, ultra-durable shipping box to protect all your photos and videos.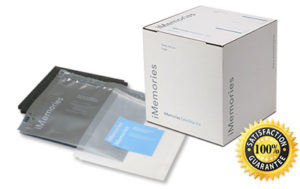 Step 2: Place your tapes, film, videos, and photos in their SafeShip Kit WITHOUT any labeling or organizing beforehand.
Step 3: Ship the kit back for FREE using the prepaid UPS shipping label they include in your box.
After iMemories receives and scans everything, you'll get a 100% Risk-Free Quote before they digitize anything! This way, you get to choose what gets digitized and you control how much you pay!
What Are The Benefits?
Of course, preserving a lifetime of memories to pass down to future generations is important. But more than that, mom will be able to…
Easily find and view photos and videos on her TV, computer, tablet, or even smartphone (their free app works with both iOS and Droid).
Instantly share her memories with her friends and family on Facebook, email, or even text.
Create custom DVDs as Christmas gifts (expect it next year 😉 ) easily and quickly from their website.
Quickly and securely download all her memories to her computer or flash-drive for safe-keeping.Easily organize and edit her photos and videos with their simple drag-and-drop software.
This will bring her years of enjoyment – getting to instantly view and share her most treasured memories with friends and family no matter where they are in the world!
Can They Fix Broken Film And Photos?
YES! Broken, faded, cracked, washed out, you name it…iMemories can fix, clean up, enhance and rejuvenate your mom's old photos and film, like this…They'll look so vibrant and clear, your mom will think they were taken yesterday.
They'll look so vibrant and clear, your mom will think they were taken yesterday.
Will My Mom Get The Originals Back?
iMemories has NEVER lost a single memory because they're tracked every step of the way. So you can rest assured knowing that when you ship off those cherished memories, they will return to you safe and sound!
How Much Will This Cost Me To Get Started?
Just the low cost of their SafeShip Kit. It's normally 29.99, but it looks like they're still offering their SafeShip Kits at 50% OFF – so you can get one for only 14.99! (Which includes a FREE shipping label and a Risk-FREE Quote.)
How Do I Get Started?
Getting started is easy! Just go to their site here to get your SafeShip Kit.
IMPORTANT UPDATE
Mother's Day (is around the corner) Special!
As of today, iMemories is still offering a great deal so you can get your mom's memories digitized in time for the Mother's Day. Right now you can get…
Home Movies To Digital – Videotapes and Film
Normally 19.99 per tape or per 50ft, right now is ONLY 11.99 per!
Photos To Digital – Photos, Negatives, and Slides
Normally 0.79 each, right now is ONLY 0.49 each!But with Mother's Day just a few weeks away, this isn't a gift you want to wait until the last minute to get. So don't miss this incredible opportunity to blow mom away!
iMemories Are The Leading Digitizing Experts!
iMemories has been digitizing family's memories since 2006. They have converted more than 8 million tapes, film, and photos for over 253,000 families.
Amazingly, other similar companies charge approximately $500 for 20 tapes, 20 films or 500 photos. iMemories on the other hand, will digitize the same number of tapes, film, or photos for ONLY $240! That's less than half!
Plus, with iMemories, you get to see all your photos, film, and videos BEFORE you pay to have them digitized! Other companies don't do that!
This Mother's Day Give Mom A Gift Of A Lifetime - That Will Last A Lifetime!
Is there anything better than giving your mom a gift this year that she can enjoy the moment you give it to her and every day thereafter? Reliving with her some of those incredible, special moments that wouldn't have been possible without her! And doing it is as easy as…
Order your SafeShip Kit here and get it within 1 week.
Ship photos, film and videos for FREE.
Choose what memories you want digitized using iMemories Risk-FREE Quote
Make some memories of your own! Because when mom realizes what you've done for her, you're gonna want to have your camera ready!
Guaranteed to make your mom laugh and cry all at the same time!
This website is an advertising market place for companies who provide consumers products and services. This website is an advertisement and not a news publication. All persons depicted on this site are models. The owner does not recommend or endorse any specific company. Terms, conditions and exclusions may apply.